24/7 Access to Fuel Locations & Account Management
Your Fleet Fueling Expert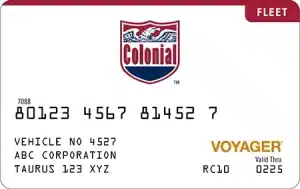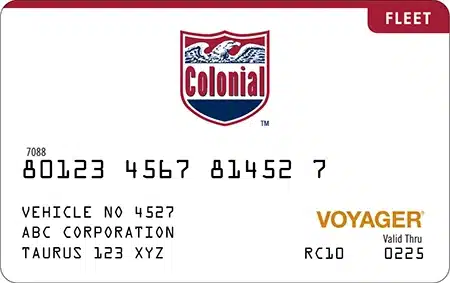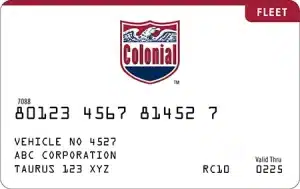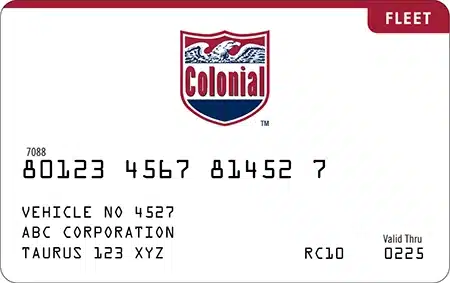 The Colonial Oil Industries fleet card fueling program brings you the most advanced controls and more than 57,000 sites including nearly 1,000 cardlocks for control, retail for convenience, and truck stops for over the road. Online route planners and mobile apps provide your drivers with instant capabilities to find locations no matter where they are. Colonial Oil Industries will provide you with a fueling program tailored to your requirements including an unrivaled diesel network, best-in-class security controls, 24/7 access to fueling locations, and account management, along with a single detailed invoice for optimum fuel management.
Customize Your Fueling Requirements with Colonial Oil Industries Fleet Card
Colonial's Fleet Card allows you to set profiles for your individual drivers, departments, or your entire fleet, giving you control on fuel consumption.
Personalized Profiles for your Individual Drivers, Departments, or your Entire Fleet
Per Day and Gallon Transaction Limits
Time of Day and Day of Week Fueling Controls
Product Control at All Cardlock Locations
Ability to Create your own Custom Driver ID
E-Receipt for Added Security, Tracking, and Email Verification of Fuel Purchases
Exception Reporting by Card and/or Account
24-hour, 7 Days a Week Access
Clean and Well-Lit, Easy Access for Class 8 Vehicles
Diesel Fuel with High-Speed Dispensers
No Monthly Card or Service Fee
Pricing Discounts and Credit Terms – Colonial Oil Industries offers volume discounts and competitive pricing on a wide range of fuel, DEF, lubricants, and other products for your fleet.
Fuel Hedge Programs Available at all Fleet Card Locations – fixed price, price cap, price collars, and other customized programs to meet your budget needs
With Colonial's Fleet Card you have 24/7 access anywhere via the Internet to your account information.
Update Your Personal Fueling Profile
Track Vital Card and Account Information
View Your Transactions and Authorizations
Validate and Invalidate Cards
Custom Reports of Fuel Usage
Download Fuel Transactions
Ready to find out more? Contact our Team.
Drop us a line today for a free quote!