Over 100 Years of Lubricant & Recovery Services
Complete Lubricant Management Solution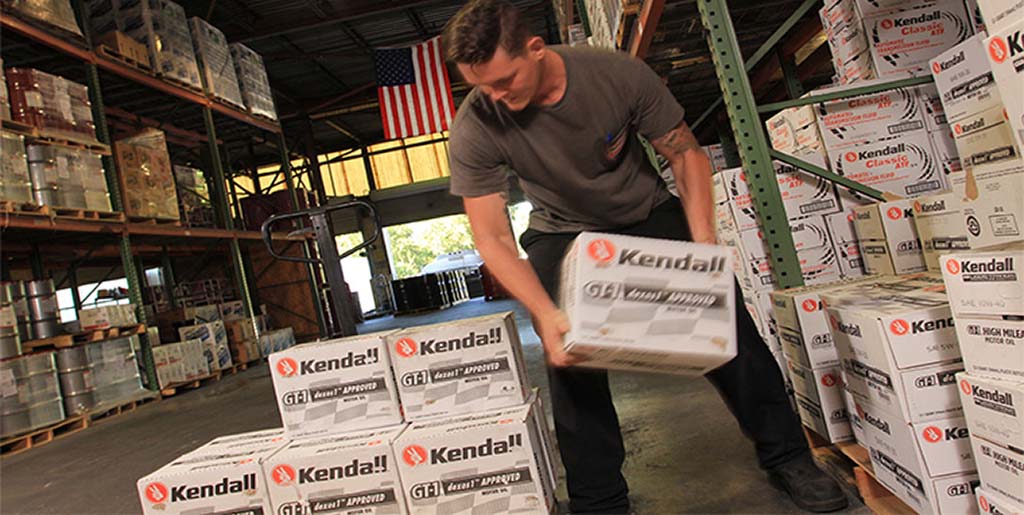 Lubricant Services & Products
Lubricant Services & Products
Lubricant Service & Delivery
Lubricant Service & Delivery
Lubricant Products
Lubricant Products
Bulk or Packaged
Colonial Oil Industries, Inc. (COI) distributes the highest quality lubricant products, bulk or packaged, and a full line of industry-specific lubricants throughout the Southeastern United States. Our experienced lubricant specialists' unrivaled industry knowledge provides our customers with innovative, efficiency-driven lubricant programs and services. With 13 strategically located distribution hubs and our diverse transport fleet, customers rely on COI for an immediate response and timely delivery. COI's lubricant services are designed to create value for our customers' businesses. Through plant, fleet, and equipment surveys, our lubricant specialists, first and foremost, make certain a customer is using the correct lubricants in the correct amount at the right place at the right time and intervals. We then develop a lubricant program and maintenance schedule tailored to each customer's specific requirements. This approach saves our customers time and money by reducing costly downtime, improving fuel efficiency, and extending equipment viability.
COI offers a comprehensive product inventory for a broad range of businesses that will be safely delivered on-demand or on an established delivery schedule by our growing "Soaring Eagle" fleet. We supply the highest quality products from Castrol Marine, Citgo, Clarion, Fuchs, Kendall, Lucas, Mystik, Phillips, Power Service, Total Energy, and our brand, Pro-Shield. Our exceptional inventory includes industrial and small engine oils, automotive and heavy-duty gear lubricants, industrial gear oils and fluids, compressor lubricants, food-grade products, process oils, transmission fluids, white mineral oil, and specialty products such as DEF fluid, antifreeze, and coolants, as well as paper and forest products.
Contact our COI Fuels & Lubricants Team to learn more about our high-quality products, custom blends, and equipment.
24/7/365 Delivery
Bulk Product Repackaging
Highly-Trained Lubricant Specialists
Dedicated Delivery Fleet
Emergency Deliveries
Lubricant Oil Analysis
Multiple Products and Brands
Pre-Filtered Guarantee
Remote Tank Monitoring
Tank Equipment
Sales
Installation
Wireless Monitoring
Technical Services
Surveys & Recommendations
Fleet
Plant
Lubrication Consolidation
Root Cause Failure Analysis (RCFA)
Storage & Handling
Agriculture
Automotive
Construction
Food Grade
Industrial
Manufacturing
Marine
Petrochemical
Pulp & Paper
Power Generation
Railroad
Retail
Trucking
Bulk
Tote
55 Gallon Drum
Keg
5 Gallon Pail
Case
Tankwagon
Transport
Package Truck
Automotive & Heavy Duty Gear Lubricants

Heavy-Duty applications
CK-4 Synthetic Blend 15W40
Synthetic Gear Lubricants (70w90, 50w, 75w140, 80w140)
Regular Gear Oil (80w90)
Premium Gear Oils (MP)
Limited Slip Gear Oils

Compressor Oil Cleaner
Food Grade
PAO
PAG
Non-Synthetic
Synthetic
Most Crossovers Available

15w40 – CK-4 Synthetic Blend
Airplane & Turbo Oil
CJ-4
Industrial Gas Engine Oils
Low Ash
Railroad Lubricants
Single Viscosity
Synthetic Blends
Turbine Oil

PCMO - Engine Oils - GF-5
PCMO (Passenger Car Motor Oils)
Fully Synthetic Dexos1 Generation 2 approved
Synthetic Blends
High Mileage Oil
Full Synthetic
Synthetic Blend

Air Cooled
Full Synthetic

Food Grade Compressor Oil
FFD FR Fluids
Food Grade Grease
Food Grade Hydraulics
Food Grade Synthetic Gear Oils

Antifreeze and Coolants
Bar and Chain Lube
Brake & Parts Cleaner
Concrete Form Oil
DEF Fluid- Diesel Exhaust Fluid
Press Oil
Saw Guide Oil

Food Grade Machinery Grease
High-Temperature Grease
Hub Guard Greases
Lithoplex Grease
Marine Grease
Moly Grease
Multi-Purpose Grease
Full Synthetic Grease
Synthetic Blend

Heat Transfer Fluid
A/W (anti-wear) Hydraulics
Cherry Picker / Transformer Hydraulic Fuel
Environmentally Safe Hydraulics
Fire Resistant Hydraulic
No Zinc Hydraulic Oil
R/O/Hydraulics
Gas, Steam, Compressor Fluid
Machinery Lubricants/Plain
No Drip Oils
Non-Additive Mineral Oil
Rust Preventative Oil
Turbine Oils

Asphaltic Base Open Gear Grease
EP (extreme pressure) Compounds
Heavy Mining Lubes-Drag Lines
High Temperature Synthetics
Open Gear Grease
Super Demulsibility – Circulating Systems (AGMA - American Gear Manufacturing Association/R&O)
Synthetic EP (extreme pressure) Lubricants

Cutting Oils-Variety of Types
Grinding Oils-Variety of Types
HD (heavy-duty) Synthetic Coolant Fluids
Metal Processing Oils- No chlorine
Quench Fluids - Heat Treatment of Steel

Heavy-Duty Degreasers
Ice Machine Oil
Mineral Spirits
Paper Machine Oil
Paper & Forest Products
Refrigeration Lubricants:
Regular
Synthetic
Rock Drill Oil

Allison Transmission Fluid (ATF)
ATF +3 (Allison Transmission Fluid)
ATF +4 (Allison Transmission Fluid)
ATF (Allison Transmission Fluid) Type F
Dexron-III \ Mercon
50w Synthetics and Regular
Torque Converter Fluid
Tractor Hydraulic Fluids
HD (heavy-duty) Transmission Fluids-TO-4

COI is the Distributor for the Following Brands: