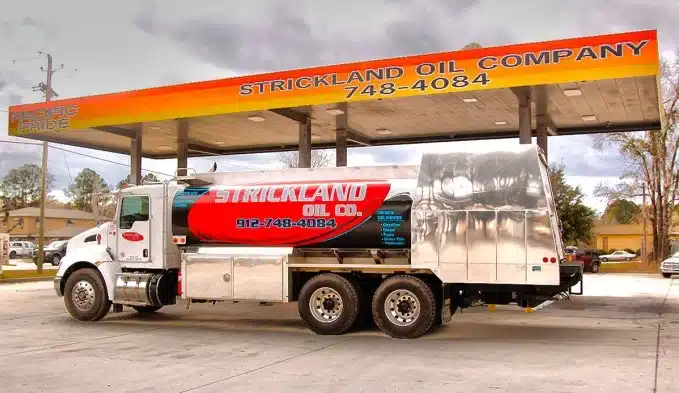 Colonial Oil Industries, Inc. announced it has acquired Strickland Oil Company effective January 16, 2023. Strickland Oil has serviced Savannah and the surrounding region for 47 years delivering commercial fuel and lubricants as well as operating a cardlock location in Pooler, Ga.
"Colonial Oil is excited about this opportunity to add customers in our home market as well as adding new team members to the Colonial family," said Chris Ingram, vice president at Colonial Oil Industries. "We have grown our commercial fuel and lubricants business substantially in the last three years and feel like we have a great team in place to support continued growth."
With strategic supply and logistics operations throughout the Southeast, Midwest, and East Coast regions, Colonial Oil Industries has an extensive network providing dependable petroleum, marine, and lubricants services throughout the United States to a vast portfolio of customers.
"For nearly 70 years, Strickland Oil Co. has focused on customer service and quality work," said Kent Strickland, co-owner at Strickland Oil. "We feel that Colonial Oil is the perfect fit for our customers as it is also a family-run business with the personal service that customers deserve. We would also like to thank our loyal customers and employees for their many years of service and wish everyone a blessed and prosperous future."
For more information on how the acquisition will affect current customers, please contact the Colonial Oil Industries Team at 844-710-2357.
About Colonial Oil Industries Inc.:
Colonial Oil Industries, Inc., a division of Colonial Group Inc. based in Savannah, GA is one of the largest independent oil companies in the United States. For more than 100 years, Colonial Oil Industries has been providing fuel and lubricant supply and distribution services to wholesale, commercial, industrial, retail, marine, and cardlock customers across 34 states and growing. Customers depend on Colonial Oil Industries as their single-source supplier of quality solutions and exceptional partner experience. Colonial Oil Industries' network of ocean and pipeline terminals combined with its expansive delivery capabilities, allows customers to optimize their energy needs through data-driven management, fixed pricing programs, on-time deliveries, and live inventory monitoring. The Colonial Oil Industries team upholds the standards of integrity, service, entrepreneurship, and family with an unwavering pursuit of innovation that gives a myriad of businesses and agencies the power to perform. https://colonialoilindustries.com
About Strickland Oil Company:
Strickland Oil Co. is a wholesale distributor of fuel and other petroleum-based services located at 142 Pine Barren Rd, Pooler, GA 31322. Serving Savannah; Chatham, Bryan County and Effingham counties and Hilton Head & Bluffton, SC; the company's goal is
to keep businesses fueled and working effectively.